SCHOOL INFORMATION
LHS and LES Students:
At this time, school is cancelled through May 1st, 2020.

Extracurricular activities and scheduled events scheduled through May 1st are cancelled.

VPK Registration scheduled for March 30 has been cancelled.

Devices and initial assignments will be released to students March 31 (See FAQ link above for more details)

All State Testing has been cancelled for the 2019-2020 school year by the Department of Education.

The district is working on an Instructional Continuity Plan for home-based learning until schools reopen. This plan will be implemented on Monday, March 30th. Details on our Distance Learning Webpage.
Any Student that may need access to a counselor or other mental health services during this pandemic can contact the Meridian Access to Care line 24/7 at (352) 374-5600. For further information, click here.
NFC Dual Enrollment Students:
NFC has made the decision to move all content (face-to-face and Polycom) online effective Monday, March 23. Instructors will communicate with students via D2L and NFC GoMail regarding course expectations.
Students should check their NFC GoMail often for updates.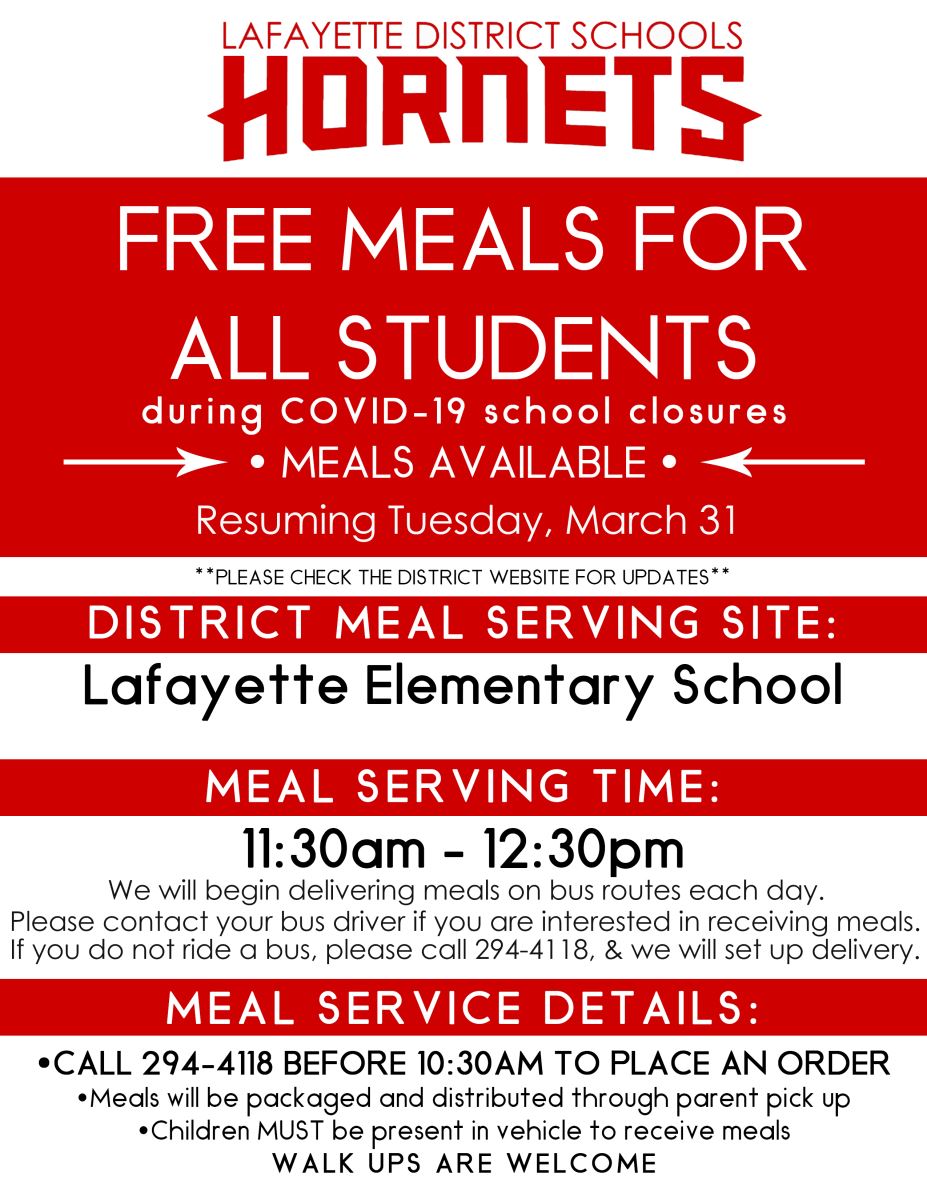 Message to Parents from the Commissioner of Education
TO: Florida Parents

FROM: Commissioner of Education Richard Corcoran

SUBJECT: NEW COVID-19 Community Action Survey: Help Florida Flatten the Curve
As Florida continues to work to fight the spread of COVID-19, the Florida Department of Health today launched a new public website, StrongerThanC-19. This community action survey is intended for Florida residents to anonymously answer a brief series of questions which the Department will use to help inform and improve the state's response to COVID-19.

Each Floridian is asked to do their part to slow the spread of COVID-19 in Florida by spending less than two minutes answering the community action survey questions. Once completed, you will have the option to share the StrongerThanC-19 website with your family and friends via social media or email.

The StrongerThanC-19 media release can be review here for additional information.

Your dedication during these ever-changing times is greatly valued and appreciated. Be assured, Florida is stronger than COVID-19; and together, we can flatten the curve.

Take the survey now >> www.strongerthanc19.com.

For updates regarding COVID-19 from the Florida Department of Education, including free distance learning resources and guidance, please visit www.fldoe.org/emresponse.